Regular price
$69.00
Sale price
$59.00
Unit price
per
Sale
Sold out
FREE RETURNS AND EXCHANGES ON UNUSED PRODUCTS
EVERY SHIPMENT IS PLASTIC-FREE AND SUPPORTS REFORESTATION WITH WEFOREST

SCENT PROFILE
Top notes: Sage, Orange, Grapefruit
Middle notes: Leather, Patchouli, Sandalwood, Tonka Bean
Base notes: Amber, Dark Musk, Light Musk, Powder


BURN TIME

VESSEL VOLUME
Product Description

Natural Coconut Wax
Burns cooler and cleaner for a longer, healthier burn

Wildflower Seed Paper
Transforms your candle into a planter

Fine Fragrance + Essential Oil
Phthalate-free + non-toxic

Handmade + Hand-Painted Vessel
Every candle is one of a kind

Organic Hemp Wicks
Lead-free + pesticide-free

Small Batch + Hand Poured
Every candle is made with love
What to expect

Lighting the candle is just the beginning. The glowing flames dance in the handmade vessel, casting a warm, delightful fragrance throughout your home. Cozy days and bright nights are made by candlelight until the flames take their final rest. Next, the vessel is ready to live on as a beautiful, one-of-a-kind planter. Bring lasting memories home.
Returns & Shipping

We guarantee that you'll enjoy your candle. If the fragrance isn't what you were expecting, unused and unburned candles can be returned or exchanged at no cost.
View full details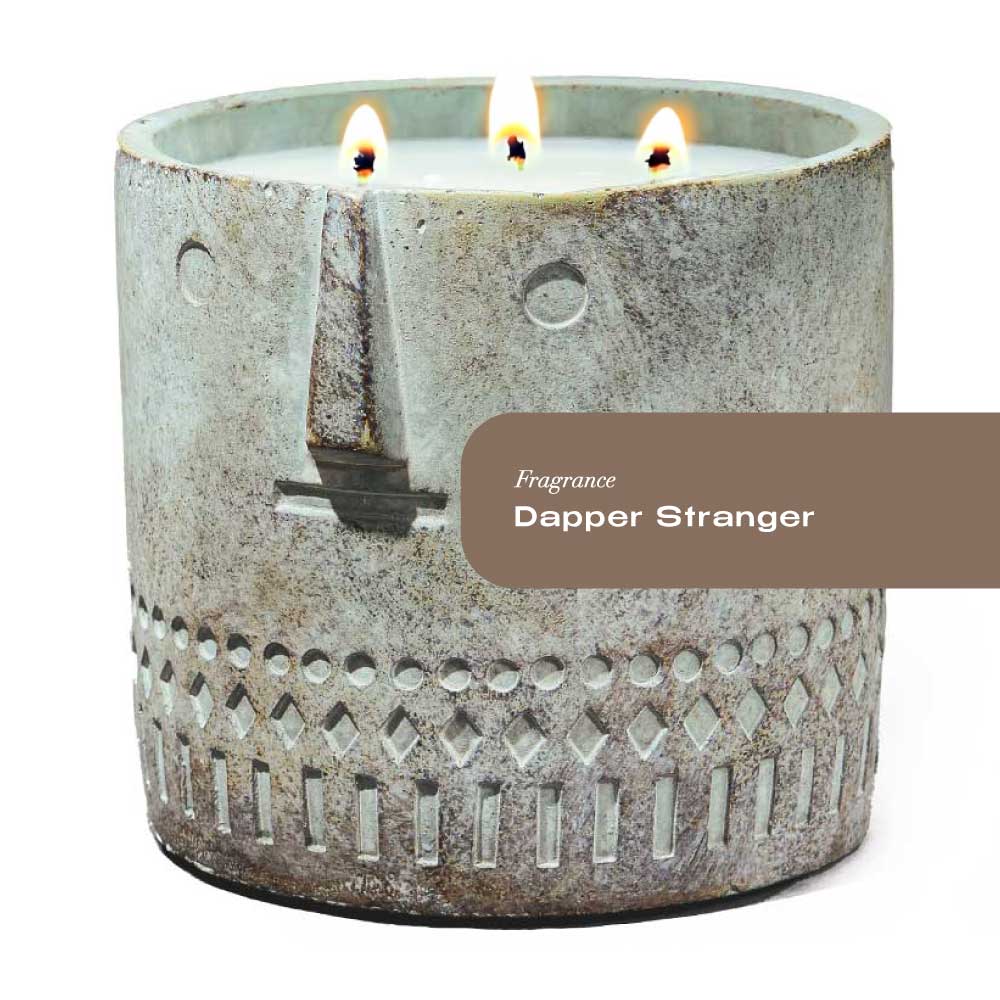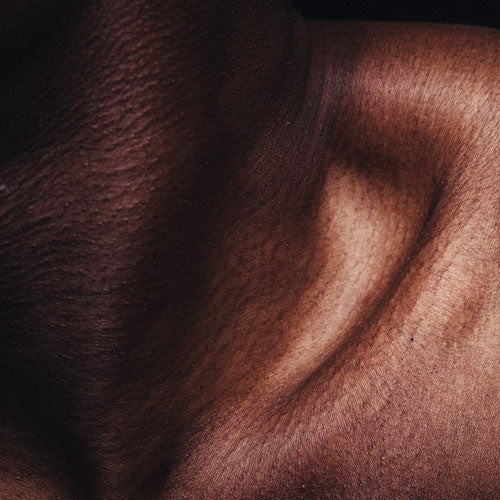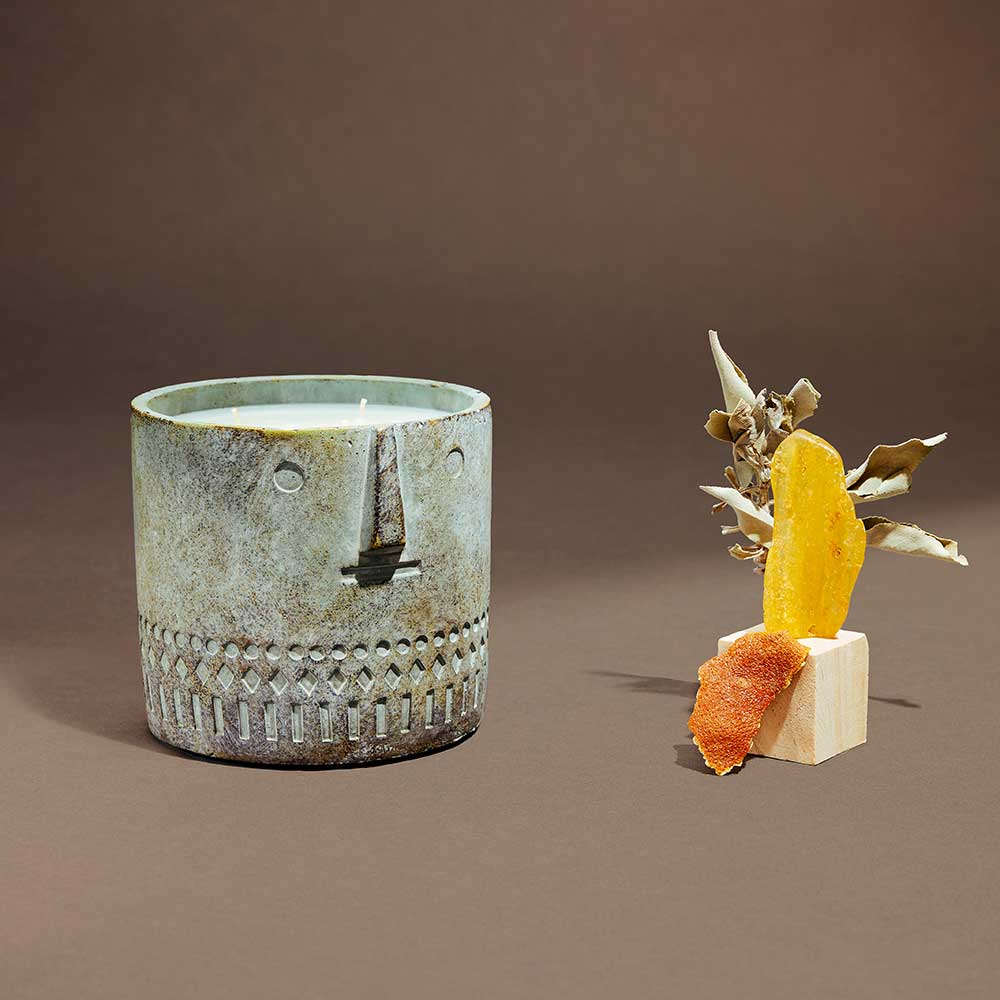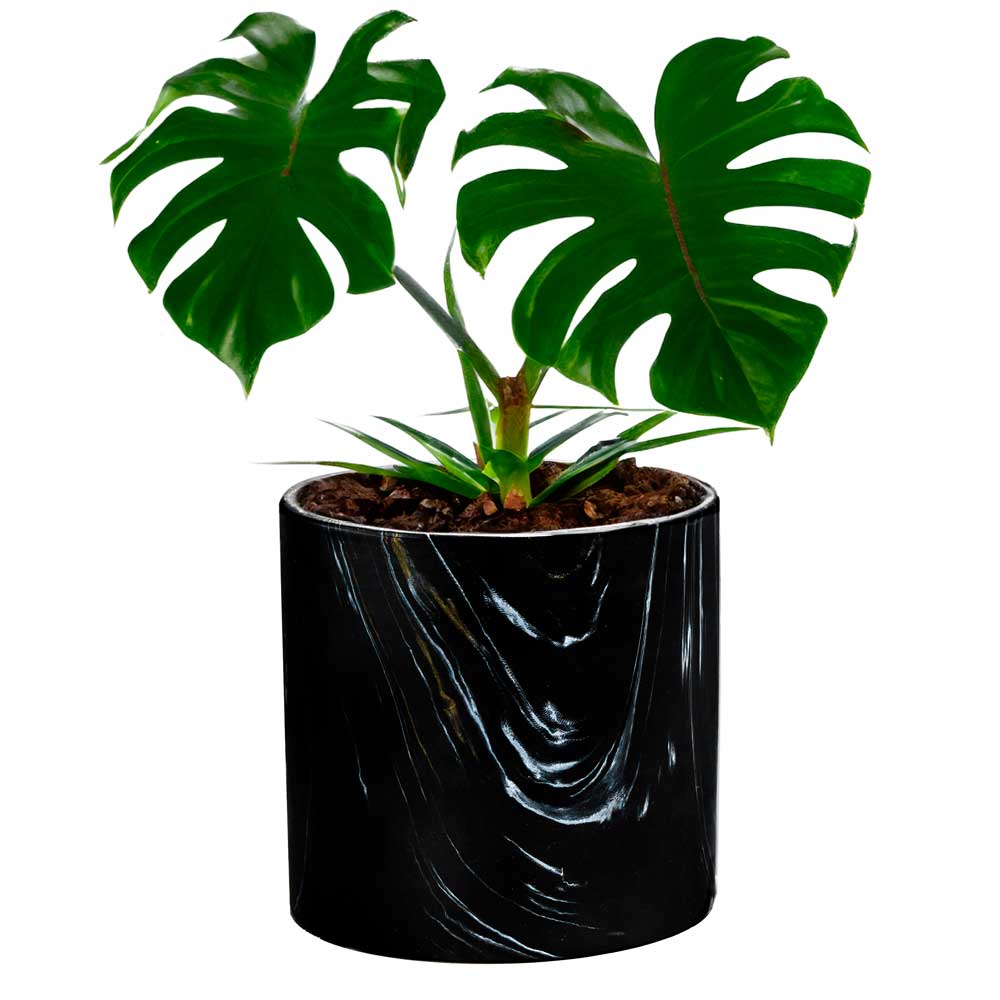 Candles that grow with you
Where one story ends, another begins. Every candle comes with wildflower seeds to plant in the elegant vessel after it's finished burning.
How to Use
Light the Candle

Light the candle in a safe space where it won't be disturbed, and allow it to burn up to 4 hours at a time.

Trim, Burn, Repeat

Before every burn, trim the wick to 1/4" to keep ensure the cleanest burn possible. Burn often until there's 1/2" wax remaining at the bottom.

Fill with Soil and Seeds

You can remove the wax or not. Fill the vessel with soil covering the seed paper under a thin layer.

PRO TIP: ADD ROCKS FIRST AT THE BOTTOM FOR BETTER DRAINAGE

Water Often and Enjoy

Spritz the seed paper card a few times a day while the seeds are germinating and then water regularly once they've taken hold. Enjoy your new plant!
Common Questions
What Are Your Candles Made Of?

All of our candles are made with natural coconut wax, and infused with fine fragrance and essential oils. Our wicks are made from organic hemp and coated in rice bran wax.

Our fragrances meet the strictest safety standards and are phthalate-free and toxin-free.
Do You Offer Refills?

Yes! Simply place an order for a refill through the link at the bottom of the page, schedule a dropoff time by responding to the order confirmation email, and your candle will be ready for pickup the next day. Don't bother cleaning out the wax, we'll take care of that for you!

Refills are currently available for Portland-area customers only.
How Do I Clean Out The Wax After It's Finished Burning?

There are a few ways to do this, but remember, it doesn't have to be completely clean if you're going to fill it with soil, since you won't be able to see the wax.

Heat up water and pour it over the wax. The wax will float to the top of the water and can be removed. Be careful when handling hot water, and make sure the vessel isn't cold to prevent cracking.
Scrape out the wax with a credit card. This is an easy way to remove it from the sides. It's best to use a credit card that you no longer use, so you don't damage the card.
Use a low-heat source to melt it. I use a food dehydrator that I can set to a lower temperature than an oven, and once the wax is melted, you can just pour it out. Be careful when handling warm containers, and don't use stovetops or ovens.

If you're returning a candle to be refilled, don't worry about cleaning it first, it's included in the refill service.
Do I Need to Trim The Wicks?

Keeping the wicks trimmed short ensures that you get the best burn possible: it slows the burning process by keeping the flames under control and prevents sooting or smoking. Trim your wicks to extend the life of your candle and maximize your burning experience.
Do You Offer Wholesale?

Yes! We're always looking to connect with retailers, head to our wholesale page or contact us directly at hello@plantbasedcandles.com
Are Your Products Vegan?

Yes! All of our products are vegan and Leaping Bunny Certified.